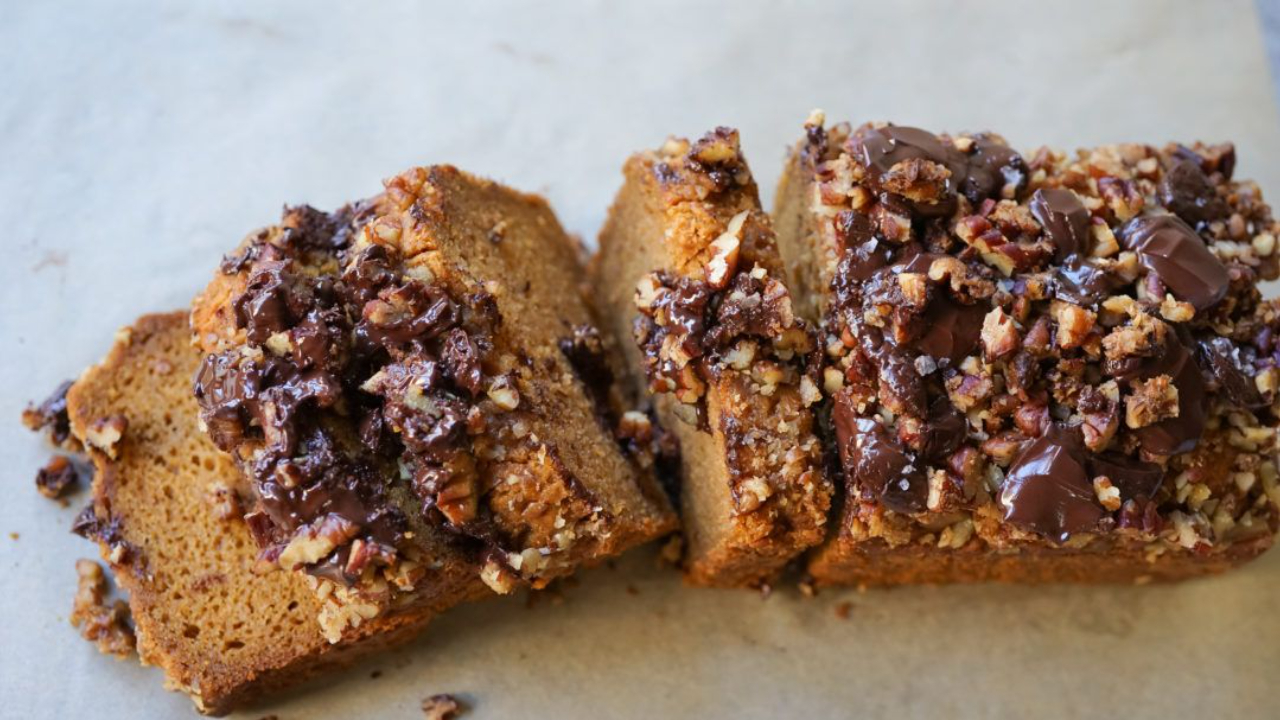 Happy New Year guys! 2018 was quite a year! Hope 2019 is amazing for you all!
2018 had SO many highs and lows. On the plus side, the highs were finding and buying our baking school a mixed-use property which is REALLY hard to find here in Central East Austin (and when you do it's super expensive), I still pinch my arm that I found this UNICORN property and that it's in a great neighborhood and it was affordable. Now we need to remodel and get a commercial permit. I am blessed to have met the right people. It does take a village to create the first healthy baking school in the world.
We also celebrated our 5 year wedding anniversary in NYC which was awesome!!!
On the low side: I was diagnosed with pre-diabetes. As many of you know I have had hypoglycemia for 27 years but in November I had a message come in the form of a lovely student who has diabetes and works for One Drop a wonderful company that created a very cool glucometer that my student so kindly sent me as a present. So when it arrived I pinched my finger and tested my fasting blood sugar and it came out to 186 I was horrified to say the least because I had never crossed the 100 line. So basically in 6 months, I had become pre-diabetic. My A1C (A1C is a blood test that reflects your average blood glucose levels over the past 3 months. The A1C test is sometimes called the hemoglobin A1C, HbA1c, glycated hemoglobin, or glycohemoglobin test. Hemoglobin is the part of a red blood cell that carries oxygen to the cells.) was 6.3 (a diabetic's is 6.5 an above). So I rushed of to the doctor and had more blood work done and was diagnosed as pre diabetic. Word of advice here: after going to a specialist in diabetes most doctors will tell you the "normal" range as if this is the ideal or the ok place to be, beware it's not. I am still working on lowering my numbers and pinching my finger daily. It has been challenging to control and lower my blood sugar because: 1. I am a healthy pastry chef 2. I do a LOT of recipe development and taste many recipes 3. I have a sweet tooth (more than I would like to acknowledge). 3. I am a HUGE foodie and savor the world.
What has helped me lower my blood sugar is: 1. Sleeping 8 hours 2. Eating a plant-based keto diet (5 cups veggies/ mostly greens) reducing carbs a lot and not eating after 6 pm 3. walking 10,000 steps every day 4. No added sugars
Hope these tips help you as I do get a lot of messages from diabetics and pre-diabetic and hypoglycemics.
So here is a recipe I love and so many of you have asked me for. It's not KETO but paleo and here is my perspective: eat clean and if you are going to have a dessert make it paleo or keto.
---
RECIPE
Prep Time: 15 mins
Cook Time: 50 mins
Total Time: 1 hr 5 mins
Serves:
1 medium loaf cake
I love this Sweet Potato Turtle Cake! I actually prefer sweet potato desserts to pumpkin ones! This cake is a perfect balance of textures, spice, chocolate and pecans I hope it will become your go to recipe for a great paleo cake
Ingredients
2 large eggs I love and use Vital Farms organic and pasture raised
½ teaspoon vanilla
1 cup sweet potato puree (roast a medium large potato with skin until soft/ peel and blend)
⅓ cup maple syrup
½ cup refined coconut oil, melted or avocado oil
¼ cup coconut sugar
½ cup arrowroot (60 gr)
1 cup (110 gr) almond flour (always scale for best results)
58 gr cassava flour
½ teaspoon Himalayan pink sea salt
1 teaspoon baking soda I used and love Bobs Red Mill (at high altitude use ½ teaspoon)
½ teaspoon Ceylon cinnamon
½ teaspoon pumpkin pie spice
Pecan muscovado crumble:
50 gr chopped pecan halves
12 gr grass fed butter such as Kerry Gold
12 gr Light or dark moscovado sugar
Maldon Salt to taste (aprox ¼ teaspoon)
Mix all ingredients
½ cup 70 % Chocolate chunks such as Guittard, Valrhona
Method
Preheat oven to 350 F, grease, and line a large loaf pan (or 3 small loaf pans) with paper. In a large bowl: whisk all the wet ingredients: sweet potato, oil, maple syrup, and coconut sugar: mix with a whisk. In another bowl: sift all the dry ingredients: flours, salt, and baking soda. Add to wet ingredients and use a plastic spatula to finish mixing. Pour batter into the prepared pan. Sprinkle pecan muscovado crumble on top.
Bake for approx 50 mins or until a toothpick comes out clean. You may need to lower the baking temperature to 340 F so it doesn't over-brown. Towards the end of baking add the chocolate chunks. Let cool, unmold. Cool completely and cut with a serrated knife.
---